Mumbletypeg
Mumbletypeg is a rock band based in Centennial, Wyoming. Members of the band are Tony "5" Thunker (lead vocals and rhythm guitar); Bliss Ragsdale (lead guitar, vocals and flute); Jerry Gallegos (bass and background vocals); and Ed Barbier (drums, harmonica and background vocals).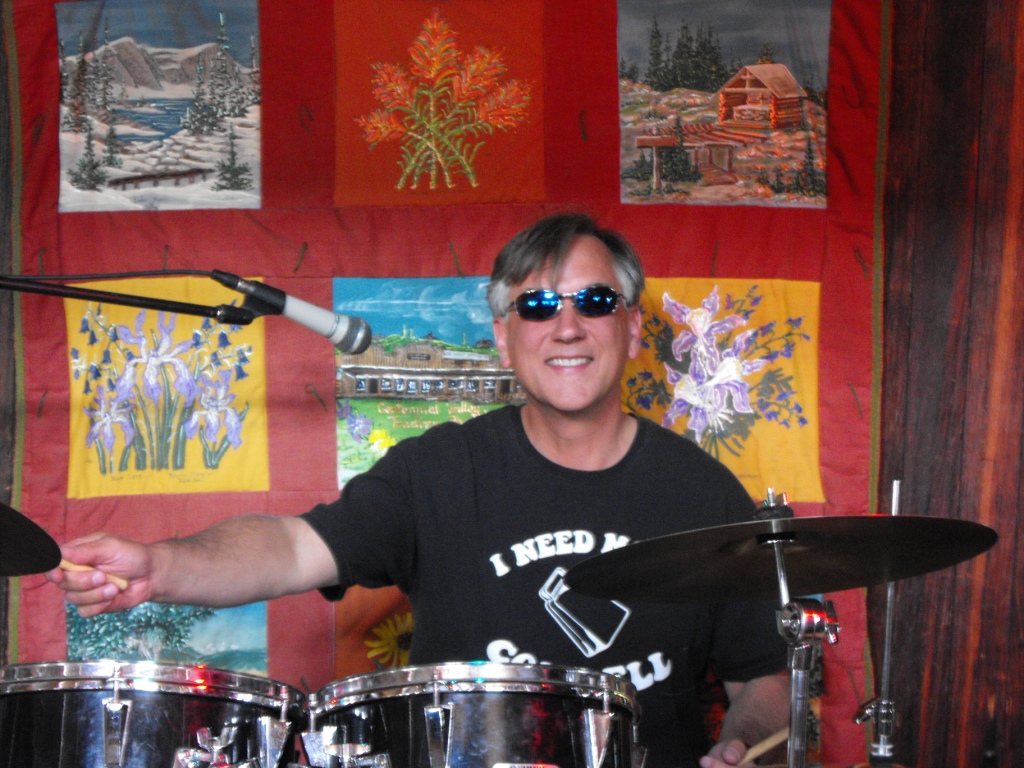 Ed Barbier - Mumbletypeg gig - Trading Post, Centennial, WY - July 25, 2009
Photo taken by Sharon Abbott. Additional pictures of the group and information may be viewed on
facebook and REVERBNATION.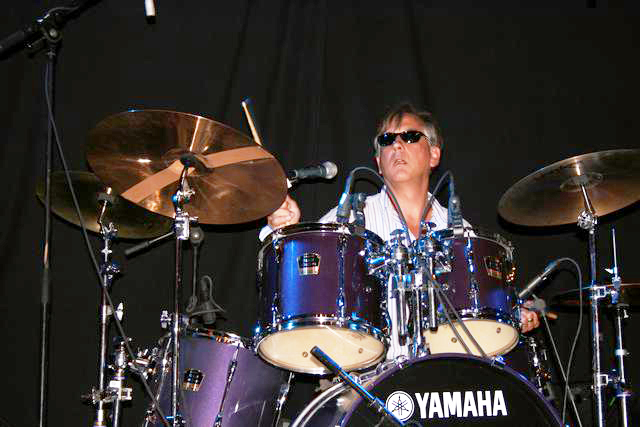 Ed Barbier ------ EAERE Conference Reception, 2008